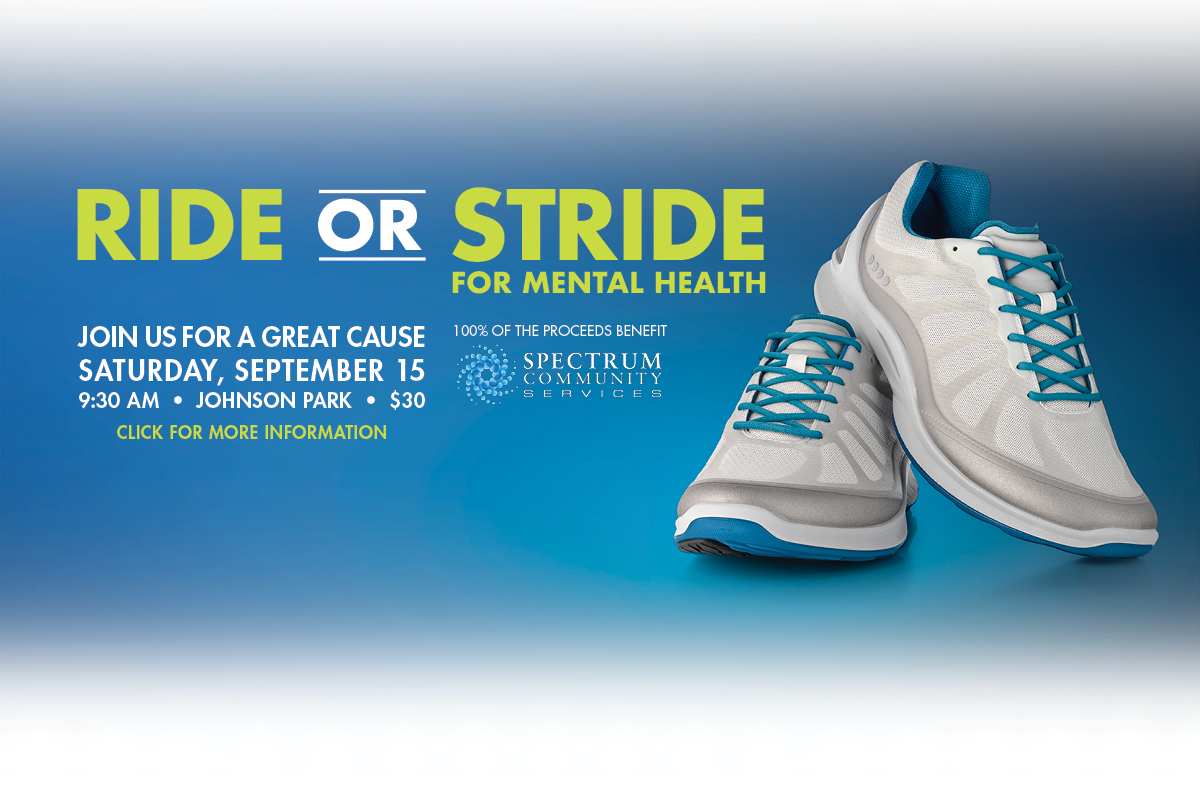 Ride or Stride
For Mental Health
Saturday, September 15
9:30 AM • Johnson Park • $30
2600 Wilson Ave. • Walker, MI 49534
Join us for a great cause!
Participants are encouraged to walk, run, or bike.


Choose your personal distance around Johnson and Millennium Parks in Walker.


A luncheon will be provided afterwards.
For more information and to register please contact, Dereka Seigel at [email protected] or by phone at (616) 827-4157.

100% of the proceeds benefit




Spectrum Community Services is a 501(c) 3 non-profit organization that provides community-based residential and mental health services to children and adults with intellectual disabilities and mental illnesses throughout the state of Michigan.
© 2021 Spectrum Human Services, Inc. & Affiliated companies. All Rights Reserved.