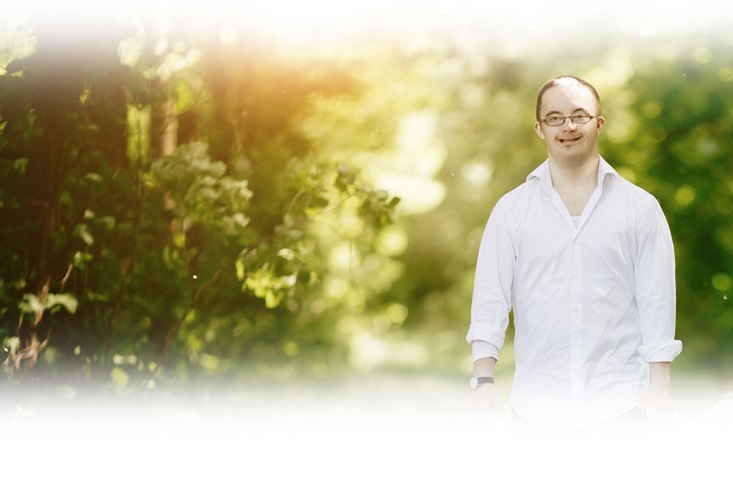 Licensed Facilities
Adult Foster Care Facility
Individuals with intellectual, developmental and mental illness living in our licensed adult foster care homes receive services to increase their daily and social skills with a focus to help them achieve independence. The homes are equipped to handle multiple needs, whether they are ambulatory or non-ambulatory.
Although the individual does not require 24-hour continuous nursing care, they benefit from the presence of onsite staff who can address secondary health disorders such as seizure disorders, coronary disease and other medical issues. Our homes are funded through state and federal Medicaid dollars, state and local counties and through an individual's Social Security with oversight provided by the local community mental health services.
We provide services to a wide range of individuals with verifying of intellect. Services are based on medical necessity and within their Plan of Service. We also provide services to individuals who may have challenging behaviors and embrace the Culture of Gentleness philosophy. This philosophy is used with all people served and is based on providing a setting that embraces safety, love, being valued and engaged.
Child Caring Institute Facility
Spectrum Community Services currently operates 2 licensed children's facilities in Oakland and Kent Counties. Our home in Wayne County provides services to teens who have addiction problems. The home assists the teens after they leave a rehabilitation center and need to reconnect to the community through a less restricted environment. The focus of service is to build appropriate social skills, personal care skills and enroll back to school. This is considered transitions and the teen will be with us 6-12 months before the return home to their family.
The home in Kent County works with children with challenging behaviors, who are intellectually disabled and may be on the Autism Spectrum. Placement is through the local CMH authority. Services provided are based on the Plan of Service. These services could include improving daily living skills, social skills and behavior skills. The staff also work with the families to assist them in working with their child and supporting the services and skills the home is working on for their child. The home also provides respite services for families needing care when they need assistance.
Children's Waiver
Services are provided in the child's home. The hours of support are decided in coordination with the individual's Plan of Service and can vary from 2 to 48 hours per week. Respite hours are also available to assist the family, when the parents need to leave home and the child is unable to go with them. The services include a comprehensive plan to interact with the child in a consistent manner and to build daily living and social skills. This service is targeted for children who are intellectually disabled and may have autism and challenging behaviors to assist the parents with resources to train/teach their child skills.
Community Living Supports
This service is provided in the individual's own home with limited staffing hours. Spectrum Community Living Supports only provides the staffing to assist the person as directed by the individual's Plan of Service.
The service is designed to accommodate individuals with a developmental disability and mental illness in areas of need, such as enhanced skill building in money management, cooking, shopping, medical appointment setting, and utilizing the resources within their own community.
Self-Determination Services
Self-Determined Services is a staffing service provided in individual's homes. Our staff will assist the individual served to focus and learn how to develop normal life patterns and integrate into their community and the resources that are available to them. The individuals served in this program have control of their finances and can make decisions independently.
This is not a 24/7 service as the individual typically has the ability to be alone within his or her home. Treatment may include self-care skills, communication, social skills, cognitive, daily living skills (housekeeping, cooking, and survival skills), money management, work/employment skills and family/friend recreation activities.
Enhanced Health Services
Individualized clinical support and planning is provided to individuals and their families in Kent and Wayne Counties. Nursing, to include private duty, behavior and group therapy, psychological, psychiatry, speech, occupational and physical therapies are the ancillary services provided. These services are based on the individual's Plan of Service. Spectrum Community Services has a Clinical Director who has oversight with these services to ensure the needs of the person served are met.
Supported Independent Living
This service can be named in different ways but the service is the same. These are living situations where the person served either owns the house or rents the house or apartment. We provide staffing for the program and it is usually 24/7 with the hours split among the individuals living in the home.
The service is designed to accommodate individuals who have intellectual and developmental disabilities or mental illness in a setting that is their own. These services are provided on an hourly basis set by the individual's Plan of Service.
The individual typically is able to function on a higher level of independence, but needs supervision of services, as they are being trained to learn skills to live on their own with as limited support or assistance.
Children Autism Services
Autism services are provided in Kent and Washtenaw Counties. These services range from providing direct care services in the child's home implementing a treatment model designed specifically for the autism population. These services are provided by a Behavior Tech and overseen by a Board Certified Behavior Analysis professional.
We provide the testing for Autism by a licensed and certified professional staff to qualify the child for services through the CMH system.
Support Coordination
Support Coordination provides us the opportunity to coordinate the full spectrum of services to individuals with intellectual and developmental disabilities and their family/guardian that have selected Spectrum Community Services as their service provider. With the assistance of a Support Coordinator, the client and family members work through an individual's Plan of Service. This plan identifies the services, goals, objectives and outcomes for the individual during the coming year. The Support Coordinator links, coordinates, assists and assesses what services the individual may need in order to achieve their goals.
The Coordinator will also assist the person in obtaining and maintaining benefit coverage such as Medicaid, Medicare, Social Security, Home Help and Food Stamps. A formal plan is written annually and a copy is given to the person served and their guardian and is monitored by the funding CMH.
Adult Coordination
This program offers community-based services to adults with intellectual, developmental and/or physical disabilities, including personal centered planning, 24-hour staffing, medical intervention, community integration, professional support, and social skills training. The Support Coordinator works closely with the direct care staff, management and guardians to ensure the Plan of Service is implemented with monthly visits to each individual. Caseloads are kept at 30 or below to ensure quality services.
Children's Coordination
This program provides a variety of innovative and successful community-based services to children with developmental and physical disabilities in Kent County. Services include family centered planning, interpersonal development, self-care training, social skills training, behavioral aides and respite care. There is continual coordination with the family to ensure continuity of service.
Locations
Western Region
Grand Rapids, MI
(616) 241-6258
Services:
Adult Foster Care
Child Waiver
Children Licensed Homes
Community Living Supports
Enhanced Health
Self-Determined Services
Support Coordination
Supported Independent Living
Southwest Region
Benton Harbor, MI
(269) 927-3472
Services:
Adult Foster Care
Community Living Supports
Supported Independent Living
Northwest Region
Manistee, MI
(231) 887-4130
Services:
Adult Foster Care
Community Living Supports
Supported Independent Living
Eastern Region
Westland, MI
(734) 458-8729
Services:
Adult Foster Care
Children Licensed Homes
Children Autism Services
Enhanced Health
Support Coordination
Supported Independent Living
Self-Determined Services
Southeast Region
Ann Arbor, MI
(734) 449-8368
Services:
Adult Foster Care
Community Living Supports
North Country Region
Gaylord, MI
(989) 705-7054
Services:
Adult Foster Care
Community Living Supports
Supported Independent Living
© 2023 Spectrum Human Services, Inc. & Affiliated companies. All Rights Reserved.