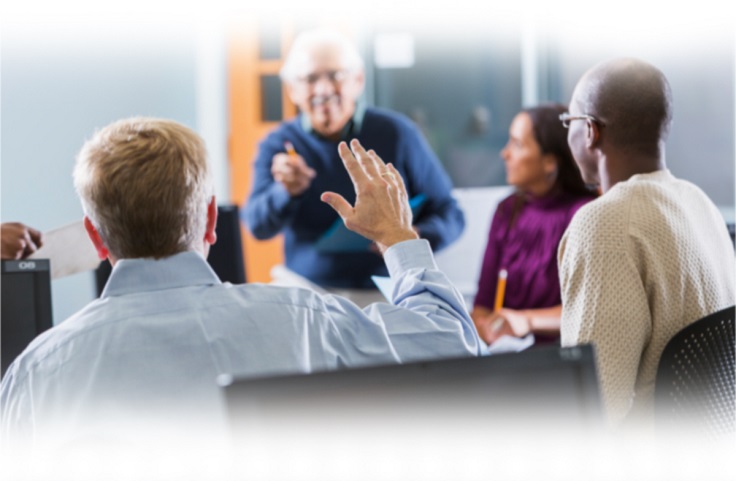 Center for Working Families
Through Operation ABLE of Michigan's Center for Working Families, clients are provided an array of services, integrated to help them achieve long-term financial stability.
Workforce Development

Career assessment to help clarify job and career goals
Assistance with developing an effective resume
Guidance on training to achieve career goals
Job Placement Assistance
Interview Coaching
Job Clubs to share job search tips and strategies

Financial Coaching

Review of financial situation
Budget development
Credit review and counseling
Banking strategies
Fraud prevention strategies

Income Support Access

Assistance with transitional housing situation
Access to health and dental care
Utility assistance
Foreclosure prevention
Operation ABLE is one of seven Centers for Working Families in metro Detroit. Data across the country demonstrates the success offered through this integrative approach. To be eligible for Operation ABLE's Center for Working Families, individuals need to be 40 or older, low or moderate income and ready to go to work.
Training
Training Catalog
Please CLICK HERE to download our Training Catalog.
Bridge Program in Math, Reading and Digital Literacy
Funded through the Local Initiatives Support Corporation (LISC), the goal is to increase opportunities for employment and training readiness. Bridge skill building is offered using real life content, related to employer requirements. The program, called "It Pays to Learn," offers a small stipend. Call 313.202.1150 for enrollment information.
Occupational Skills training: Essentials of Restaurant Management and Culinary Arts
This 360-hour course prepares people for the fast growing restaurant industry in the Detroit metro area. Focusing on skills, safety and customer service, this course combines classroom and hands-on experience in the kitchen. Placement is included.
Keys to the Call Center (Customer Service and Computer Skills)
This 360-hour course will provide training in call center techniques, customer service skills and computer applications. Some hands-on experience in a call center environment is incorporated. Placement is included.
Entrepreneurship
If you dream about starting a business, Operation ABLE may be able to help. A course on entrepreneurial mindset, "Who Owns the Icehouse?," is offered several times each year. ABLE will soon be re-establishing a networking group for mature entrepreneurs. We also can provide contact information related to specific business initiatives.
0% Home Repair Loan
Operation ABLE is an access site for the City of Detroit 0% Home Repair Loan Program. For information on eligibility go to detroithomeloans.org or call us at 313.202.1150.
Fee For Services
Specific career services are available for adults who may be over income for our Center for Working Families. For a list of services and the fee schedule call 313.202.1150 for more information.
© 2023 Spectrum Human Services, Inc. & Affiliated companies. All Rights Reserved.