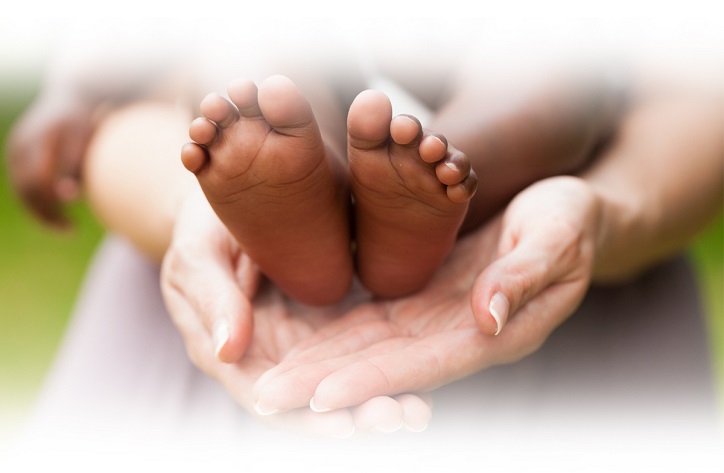 Frequently Asking Questions about Foster Care Licensing
I live in an apartment complex. Do I have to be a homeowner to become a foster parent?
You can be a homeowner or renter. The foster parent would need to provide a stable home environment.

If I am not married or in a same sex relationship, can I become a foster parent?
You can be married or single. Individuals with any relationship status can become a foster parent.

I don't make a lot of money. Is there a specific income required to become a foster parent?
The only financial requirement is that you have enough of any income to support yourself and your family. This allows the foster care monies that you receive on behalf of foster children placed in your home benefit them solely.

Can you work outside the home and still be a foster parent?
Yes, many foster parents are employed outside of the home. Foster children attend school or are placed in licensed daycare that can be paid by the Michigan Department of Health and Human Services.

Do I have to provide medical insurance for a foster child in my home?
Foster parents do not pay any of a foster child's medical expenses other than over the counter medicines and supplies. Foster children are provided state medical insurance to cover their medical, dental and prescription needs.

Is there any financial support to help take care of the foster child?
The Michigan Department of Health and Human Services provides a daily reimbursement rate for the care of foster children. The reimbursement is designed to assist with room and board, personal/incidental items and allowance, and clothing for a foster child. Foster parents also receive a clothing allowance for foster children twice each year to assist with clothing costs.

Does it take a long time to become a licensed foster parent?
No, this depends on you. As a prospective foster parent, you will need to submit all documentation timely and the entire process can be expedient. You can be licensed in as few as 90 days. However, It typically takes approximately six months for a family to become licensed.

My children are grown and out of the house. Am I too old to become a foster parent?
There is no age requirement other than you must be 18 years of age. Many "empty nesters" find foster parenting to be a rewarding experience.

I don't have any children. Do I need parenting experience to become licensed?
No. Many of our foster parents are childless. They are, however, responsible people who have made a commitment to children and through the training provided by Spectrum Child & Family Services have developed a good resources for information and skills for parenting foster children.

Do I get to choose which children I take placement of?
Yes, foster parents choose the age, capacity, gender and basic characteristics that they are willing and able to foster, based on their abilities and home assessment.
Frequently Asked Questions about Foster Care
What is foster care?
Foster care is a service provided to children and their families when the children have been removed from their home because of risk of neglect or abuse has determined that the children can no longer stay in the home. Foster families provides care to children and help birth parents and children work towards family reunification.

Why should I consider becoming a foster parent?
There is a growing need for foster homes for children and teens, and a particular need to keep siblings together. When a family is in crisis and children are unable to remain with their caretaker, we need stable foster families to step in and walk with a child through this challenging time. These children, like all children, need love, support, guidance, and structure in their lives. You have the opportunity to make a real difference in a child's life at a time when they need it most!

What kind of children are in foster care?
Youth in foster care range from newborns to age 21 years old. They come from many racial, religious and socio-economic backgrounds. Some have never had a stable home. Some but not all children may have emotional, behavioral and medical problems, including aggressiveness, bedwetting, defiance, lack of motivation, anger and depression. The Spectrum Child and Family Services team work to support foster parents with regular visitation in person and by phone, crisis 24/7 availability, training and support groups.

I've heard that teenagers in foster care can be more problematic or troublesome. Is it more difficult to foster a teenager than a young child?
There are misconceptions that teens in foster care are already set in their ways and that their ability to learn, adapt is limited. However, teenagers need love and guidance just as much as young children do. They need the chance to live in a stable, supportive home under the guidance of a caring, responsible adult.

Do I need any special training or a special foster parenting license?
Yes, you will be required to be licensed, and in some cases require special training. In either case, we'll provide assistance, including: orientation to the program, ongoing training, regular in-person support, twenty-four hour on-call support availability and other tools to help you learn and develop your skills along the way.

Do I need to be married to be a foster parent?
No. Single persons and unmarried couples can also become approved as foster parents. However, if two adults are presenting as a couple, then both must go through the approval process.

What must I provide for a foster child?
The things you must provide are food, clothing, shelter, and most important of all, support and encouragement. When one of our agency staff members talks with you, you will get more information regarding requirements.

Will I receive financial support when working with a foster child?
Yes. Foster parents provides are provided a daily stipend for each child in care with your family. A child will also come with their own state medical insurance which will cover medical, dental and pharmaceutical needs.

Can we specify what type of child we want?
During the certification process, as foster parents you will be asked questions regarding what behaviors, age group, and gender you would be willing to work with. You will be able to review background information on children presented for your home in order to allow you to make a decision.

Do I need to own a home to foster a child?
No, as long as you meet the space requirements for the child.

What kind of space and sleeping areas are required?
There must be space for sleeping, privacy, and studying. A foster child must have their own bed and only same sex children may share a room.
Frequently Asked Questions About Adoption
What kind of children are available for adoption?
The children available for adoption range in the age of 0-17. The primary age group is over the age of 7. There are both male and female children of many different ethnic backgrounds. The children are sometimes in a sibling group of 2 or more.

How long would an adoption take?
The length of an adoption depends on a variety of things. The child does need to be placed in the pre-adoptive home for at least 6 months prior to the adoption being finalized.

How much would an adoption cost?
An adoption from the foster care system has minimal costs. The expected cost will be approximately $200 for filing fees.

What are the children's needs?
The children have a variety of needs that can include, physical needs, emotional needs, and developmental needs. The needs of a specific child will be discussed with the family prior to the process starting.

What is the adoption process?
The process for adoption is the completion of assessments, medicals

Inquiry> Orientation > Application > Family Assessment> Medicals, References, Background Checks> Completion of Family Assessment > Presentation of Child > Pre-Placement Visits > Adoption Petition> Placement > Finalization

How does subsidy work?
Michigan has three adoption assistance programs to assist eligible foster children to up to age 18.

Adoption Assistance- Monthly payments to assist with expenses of raising an eligible child. Medicaid is also available for many children who receive adoption assistance

Non-Recurring Adoption Expenses- Reimbursement to adoptive parents up to $2,000 for specific expenses of adopting an eligible child.

Adoption medical subsidy – reimbursement of approved expenses related to physical, mental or emotional conditions that existed prior to adoption.

What does medical subsidy cover?
Adoption medical subsidy – reimbursement of approved expenses related to physical, mental or emotional conditions that existed prior to adoption.

What services are available after the adoption is finished?
Post adoption Resources are available to families. The services included
Information about, and referrals to, local and regional services such as:
Local Community Mental Health provider and crisis mental health services
Outpatient therapy providers
Local foster and adoption ministries and support groups
Case specific education and training
Adoption assistance and medical subsidy
Trainings and conferences
Liaison for your family with other service providers
Short-term, in-home intervention for families in crisis
Option to meet with worker face to face (in your home, the community, or PARC office), by phone, or email
Connecting adoptive families with other adoptive families who "get it" through support groups, family fun events, play groups, parents' meals out, etc.
Navigating birth family contact and relationships
ADOPTIVE PARENT ORIENTATION DATES
Virtual Orientation: Every 1st Tuesday of every month at 6:00 p.m. via Google Meet Register: Name, Phone # and Email Address
FOSTER PARENT ORIENTATION DATES
Virtual Orientation: Every 1st Tuesday of every month at 6:00 p.m. via Google Meet Register: Name, Phone # and Email Address
© 2023 Spectrum Human Services, Inc. & Affiliated companies. All Rights Reserved.