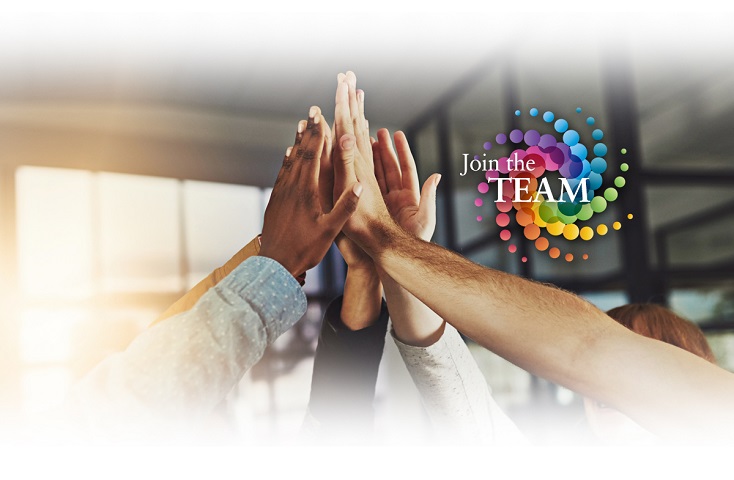 Explore your passion
Our mission is to empower, strengthen and enhance individuals, families and communities.
If you are passionate about changing the lives of children, families or people with more profound needs, Spectrum offers a variety of experiences in human services. You are taking an important step toward making a difference.
Through our portal, you will be able to create a profile and explore a variety of careers serving people directly or supporting those that do through professional and administrative support positions. Spectrum provides great opportunities for training, professional growth and advancement. Through the candidate portal, you can attach your resume' for future reference for other opportunities as well.
Spectrum Human Services Inc. & Affiliated Companies strives to be the Employer of Choice. In addition to competitive wages, full-time employees are eligible for an array of benefits, including: health insurance, dental, vision, life insurance, short-term disability, and participation in the company's 403(b) program.
It is the policy of Spectrum Human Services to provide equal employment opportunity (EEO) to all persons regardless of age, color, national origin, citizenship status, physical or mental disability, race, religion, creed, gender, sex, sexual orientation, gender identity and/or expression, marital status, genetic information, status with regard to public assistance, veteran status, or any other characteristic protected by federal, state or local law. In addition, Spectrum will provide reasonable accommodations for qualified individuals with disabilities.
Note: This opens in a new window
How We Train
The Training Department of Spectrum Human Services, Inc. was created to address the following organizational needs:
Accreditation
Contract requirements
Licensing requirements
Personal & professional needs of employees
Quality assurance
The Training Department is committed to enhancing the professional growth and development of our employees. As the Employer of Choice, we know well educated, knowledgeable and competent staff is crucial to the delivery of quality services for our clients. All employees, new and veteran, are encouraged to plan a training path to meet their personal skill-building goals, individual program goals and agency requirements simultaneously.

ATTENTION NON PROFIT ORGANIZATIONS

The Training Department offers several specialized topics that can be delivered at your facility!

Topics including Community CPR, Recipient Rights, Crisis Prevention Intervention (CPI), or Tool Box Training are just a few of the available courses. For more information, call (734) 458-8736.
The curriculum includes a dynamic set of training topics designed to meet agency needs. These core-training topics are offered on a regularly scheduled basis. Trainings are provided free of charge to all employees, and are scheduled during regular business hours and at times to meet the needs of non-traditional scheduled workers. Additional training topics and in-service workshops are provided in conjunction with staff/department meetings.

As the Employer of Choice, Spectrum employees are encouraged to provide suggestions for training topics that will enhance our ability to provide the highest quality care to the people we serve.

As a plus, employees who have specialized knowledge or certification that can assist Spectrum in accomplishing goals are encouraged to develop a training session for co-workers.
Grow with Us
Spectrum recognizes that internships provide a bridge between academic knowledge and practical experience and contribute to the ongoing development of human service professionals. As such, Spectrum partners directly with colleges and universities to provide comprehensive learning opportunities to college students in fulfillment of academically-required internships for Bachelor and Master degree candidates. Typically, internships are available for graduate students enrolled in the behavioral health professions (Counseling, Psychology, Social Work) as well as students enrolled in Human Resources and students enrolled in applicable undergraduate programs.
Minimally, prospective interns must meet the following criteria in addition to other company- or program-specific criteria:
Be actively enrolled in a relevant field of study (e.g., Counseling, Criminal Justice, Social Work) in a college or university;
Have a university-sponsored requirement to complete an internship;
Have satisfactory status with all screening requirements (e.g., criminal history, driving record)
If you are interested in pursuing an internship opportunity with Spectrum, please contact the following individuals:
Spectrum Child & Family Services
Ms. Jodi Luster, Director of Operations
jluster@spectrumhuman.org
Operation ABLE
Dr. Mary McDougall, Executive Director
mcdougall@operationableable.org
General internship inquiries:
Dr. Nancy Calleja, Clinical Director
Spectrum Human Services, Inc. & Affiliated Companies
internship@spectrumhuman.org
Candidates will receive
Interviews on-site
Given a pre-hire drug screen and TB test on-site
Completion of the first round of background screening on-site
All candidates MUST bring
Driver's license
Social Security Card
May 18, 2019
9:00 a.m. - 5:00 p.m.
1961 Lincoln
Highland Park, MI
(near Hamilton & Glendale)


June 15, 2019
9:00 a.m. - 3:00 p.m.
28303 Joy Road
Westland, MI
© 2023 Spectrum Human Services, Inc. & Affiliated companies. All Rights Reserved.